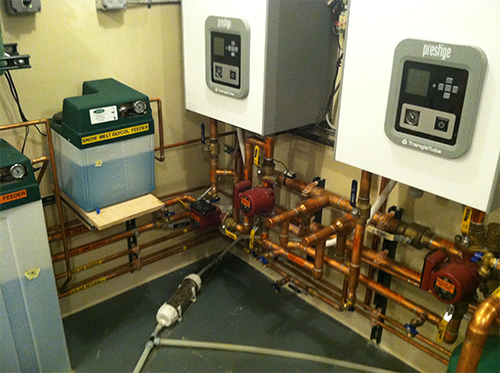 An efficient way to heat your home, hydronic heating systems in Glenwood Springs, CO are a smart investment for homeowners tired of paying high energy costs from outdated or inefficient heating systems. Garrett Hansen Plumbing Inc is your go-to expert for all things involving hydronic heating systems, from sales of boiler products, to the design and installation of the system for your home.
Hydronic Boilers
Hydronic boilers in Glenwood Springs, Redstone, Garfield County, or Pitkin County, CO are the cornerstone for any hydronic heating system—they're central to generating the indirect heating that drives the system. Using natural gas, they're able to heat quickly and efficiently, providing your home with the heat required to regulate your interior temperature.
At Garrett Hansen Plumbing Inc, we provide our customers with a full range of services for hydronic boilers, including:
Sales
Looking to make the investment in hydronic heating? We're the experts to call for a consultation. We've worked with numerous products and brands, and we've facilitated numerous system installations. We know what boiler is right for you and can help you make a choice that satisfies your home's capacity and efficiency standards.
Installation
Once you've picked a boiler, it's up to our team to provide a full system installation. We're masters of readying your home for hydronic heating and will facilitate a complete installation that's safe, thoroughly tested and optimally set up.
Service
Problems with your hydronic boiler? Let our technicians take a thorough look at things. We're quick to route problems and offer solutions that restore the integrity and efficiency of the system, so you can get back to enjoying it.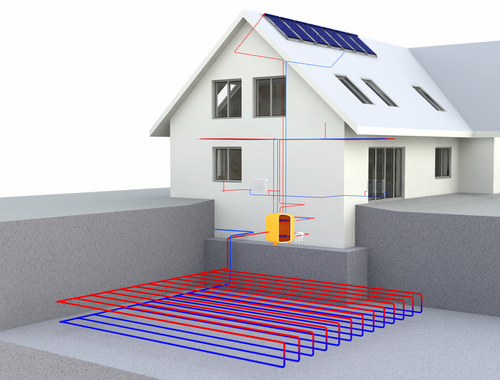 Our familiarity with hydronic boilers extends far beyond just installing them and servicing them! We're also intimately versed in the many different brands and models on the market. Some of the brands we recommend to our customers include:
⦁ Triangletube High Efficiency Boilers
⦁ Lochenvar Boilers
⦁ Triangletube Smart Side-Arms
The Benefits of Geothermal Heating
Geothermal heating systems leverage natural gas to create energy-efficient heat for your home. They offer a lower cost of ownership, they're better for the environment and they often have lifespans that are much longer than traditional furnaces and heating units! This is why so many customers are turning to geothermal heating and hydronic systems, including radiant floor heating!
To learn more about a smarter way to heat your home, contact us today at 970-230-9038.