Notice scum buildups around your drains? Have dry skin on a consistent, daily basis? The problem could be hard water. Water that's heavy in iron, magnesium and other heavy metals tends to cause long-term damage. Thankfully, it can be solved with the right water treatment systems or water softener installation in Glenwood Springs, Redstone, Garfield County, and Pitkin County, CO.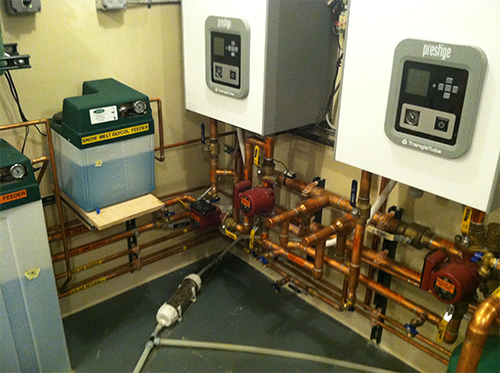 Garrett Hansen Plumbing Inc is pleased to bring local area homeowners answers to their hard water problems, in the form of tried and true systems. We offer customers a number of water purification systems, water softeners and conditioning products, meant to restore balance to their potable water supply. Some of the options we offer include:
Water filtration systems
Water softeners
Distillation systems
Disinfection systems
Whether the solution is reverse osmosis or oxidizing filtration, our goal is to pair the needs of your home's water with the proper water softening systems in Glenwood Springs, CO. We take the time to thoroughly assess the state of your water and make recommendations regarding your unique situation. Our experience with water softener installations and treatments throughout the region has given us additional expertise when it comes to resolving unique challenges.
In addition to finding and implementing right water treatment system, we also take pride in using proven industry brand name products. Some of the manufacturers we rely on include:
Nugen Pure Water Systems
Aqua Pure Filters
Water Heaters
Having access to properly heated water in your home is imperative. Whether you're using it for a hot shower, to cook with or as part of your radiant floor heating installation, hot water needs to be on-demand at all times. If you're having trouble getting the hot water you need, call our water heater repair professionals for complete sales, installation, service and repairs. We're your experts on water heaters, no matter the system or the troubles it's having.
When it comes to your water filtration systems or water heater installations, make no exceptions for quality. Instead, trust the professionals at Garrett Hansen Plumbing Inc to provide you with the expert oversight you need. Whether it's treating your water for heavy metals or ensuring you always have hot water on tap, we're dedicated to you. Contact us today for water softening systems and more at 970-230-9038.